Outdoor Resort Palm Springs
Lot #394 For Rent
Back to Palm Springs RV Parks .com
For date availability and current pricing, contact independent agent Alicia Roccisano at 760.567.5466 or aliciasrentals @ hotmail.com. This lot is not available during February and March but she has others for longer term rentals.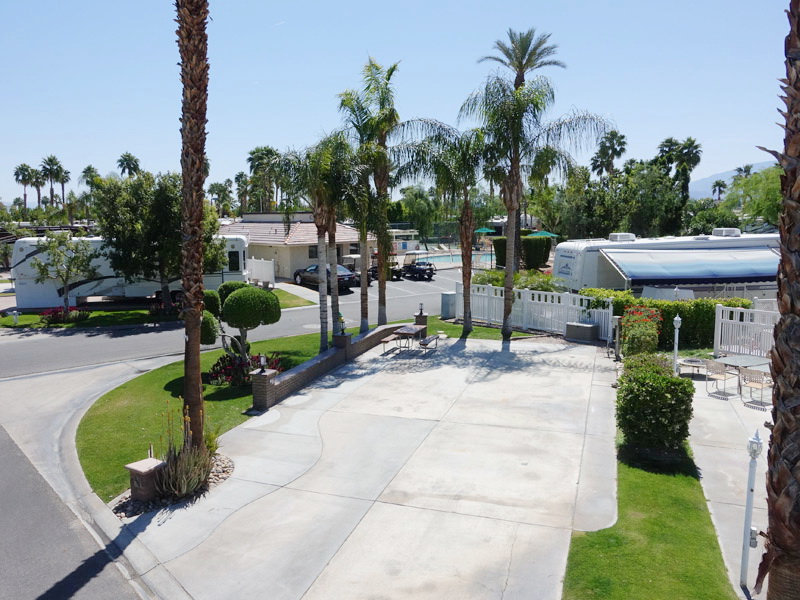 This is an oversize lot, long and large enough for the biggest RVs. It's a desirable corner lot, beautifully landscaped with several palm trees and right across the road from "Satellite 3" with its pool, spa, laundry and tennis.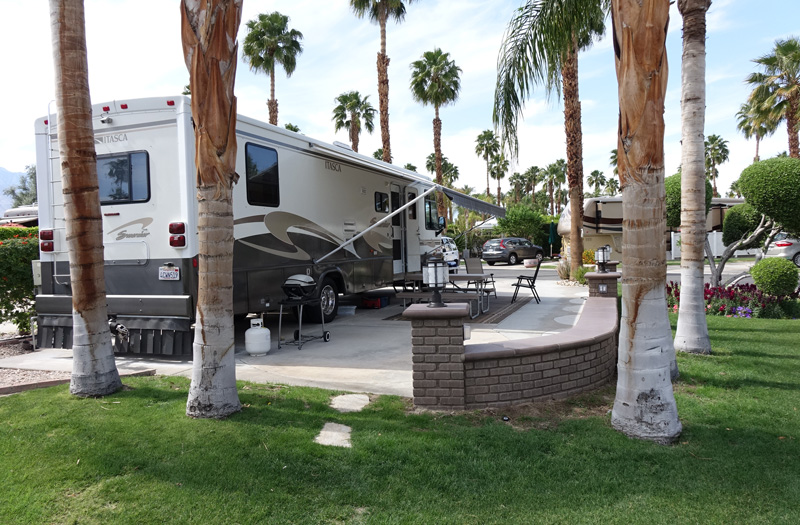 Lot #394 has morning sun and afternoon shade.
It's a great lot for patio parties!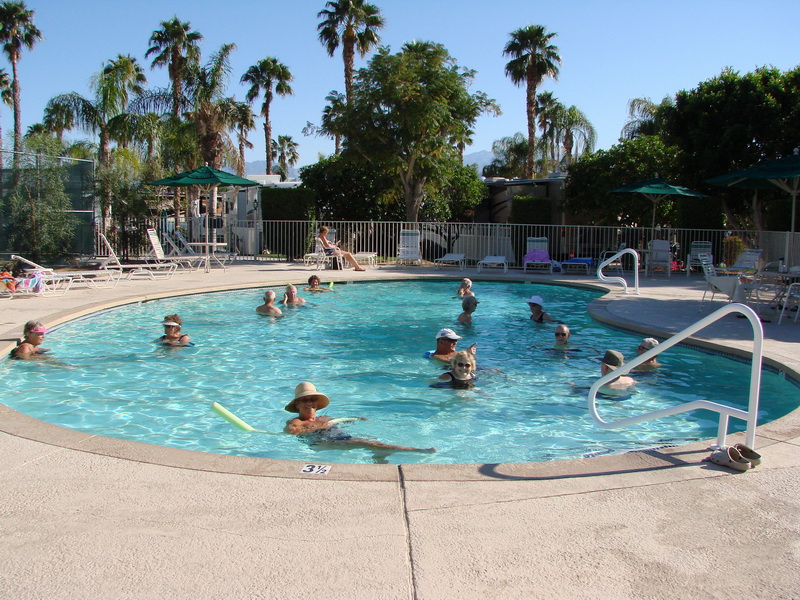 This is one of the 6 smaller satellite pools spread throughout the resort, right across the road.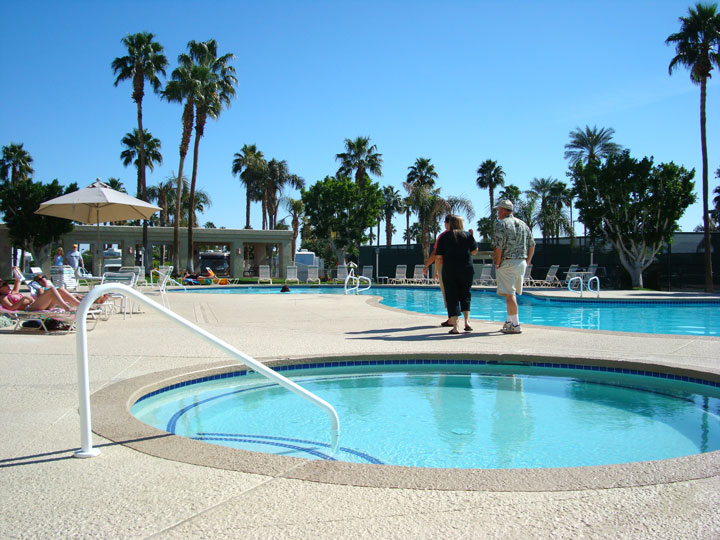 Here's the nearby "La Palma" clubhouse pool. It's a two minute walk from lot #394 via the walkway between lots #363 and #364 (see resort map below).
There's free Wi-Fi in the La Palma clubhouse library/mailroom, open 24 hours. High speed internet is available from Spectrum (Time-Warner cable), pro-rated on a daily basis, no minimum (self-installation).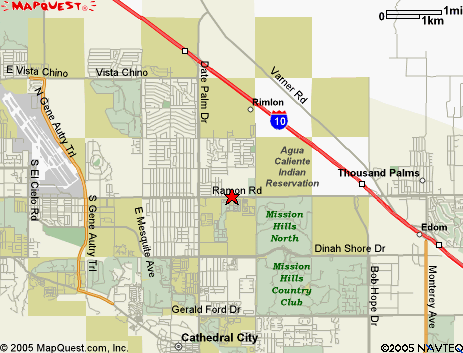 69-411 Ramon Road, Cathedral City, CA